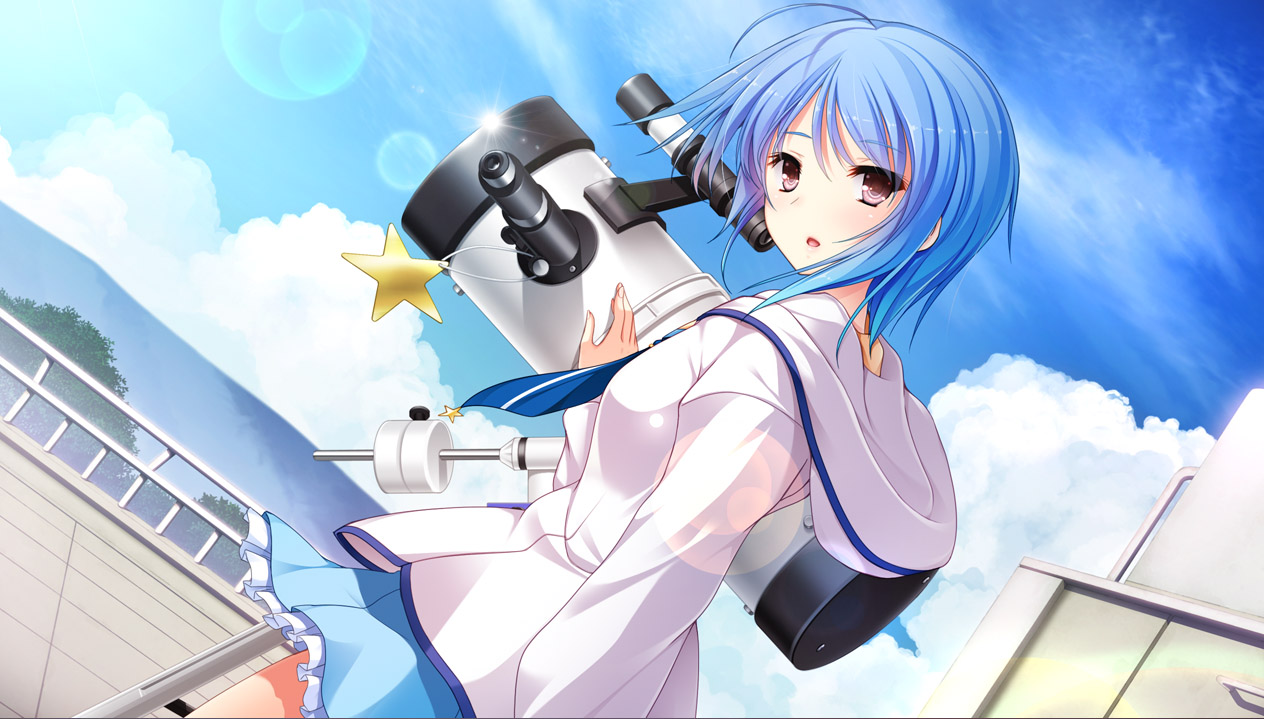 Aliases:
HoshiOri
Star Weaving ☆ Dreaming of the Future
Description & Story
Hoshi Ori Yume Mirai is a visual novel by the developer tone work's and available in English by translation Group Tsurezure Scans. There is also a Perfect Edition which adds more story and CG with the girls.
This visual novel is for fans of slice of life stories who enjoy long and complex relationships with their heroines. This title is over 50 hours long so buckle up for a long and beautiful ride.
There are 6 girls to choose from. A few of them have longer stories than the others, but all of them are enjoyable. Completing every story will unlock a complete CG gallery.
The extra menu allows you to view CG, replay scenes, listen to music and even look at sprites of every heroine. All images are censored. 
Story / setting
In Hoshi Ori Yume Mirai you play as Hino Ryousuke, a transfer student who changes school at an unusual time. Waiting for you in your hometown is the sole member of the astronomy club and the impending Star Festival. You also reunite with your childhood friend and meet up with new classmates. Ryousuke also decides to join the event committee which aims to provide a more enjoyable school life for everyone.
It's during those lively days that he realizes his own desires. He wants to fall in love… to be together with someone… forever. And from that day on his own love story begins.
Sample CGs
English Download Editions
Hoshi Ori Yume Mirai is available on the official website. You can find the fan translation on the Tsurezure Scans website. There is also a Perfect Edition loaded with bonus content by translated by PyroCyan.
Visual fanbook
A visual fanbook is up for sale over at J-List.
Walkthrough
http://seiya-saiga.com/game/toneworks/hoshiori.html
http://www.otakulair.com/english-visual-novel-walkthroughs/hoshi-ori-yume-mirai-walkthrough-tone-works/
OP / Demo movie